Deluxe Room
Our Deluxe rooms have an ample and bright ambience, with natural colours and a clean cut interior design for best comfort.
AVAILABLE ROOMS
Discover our other rooms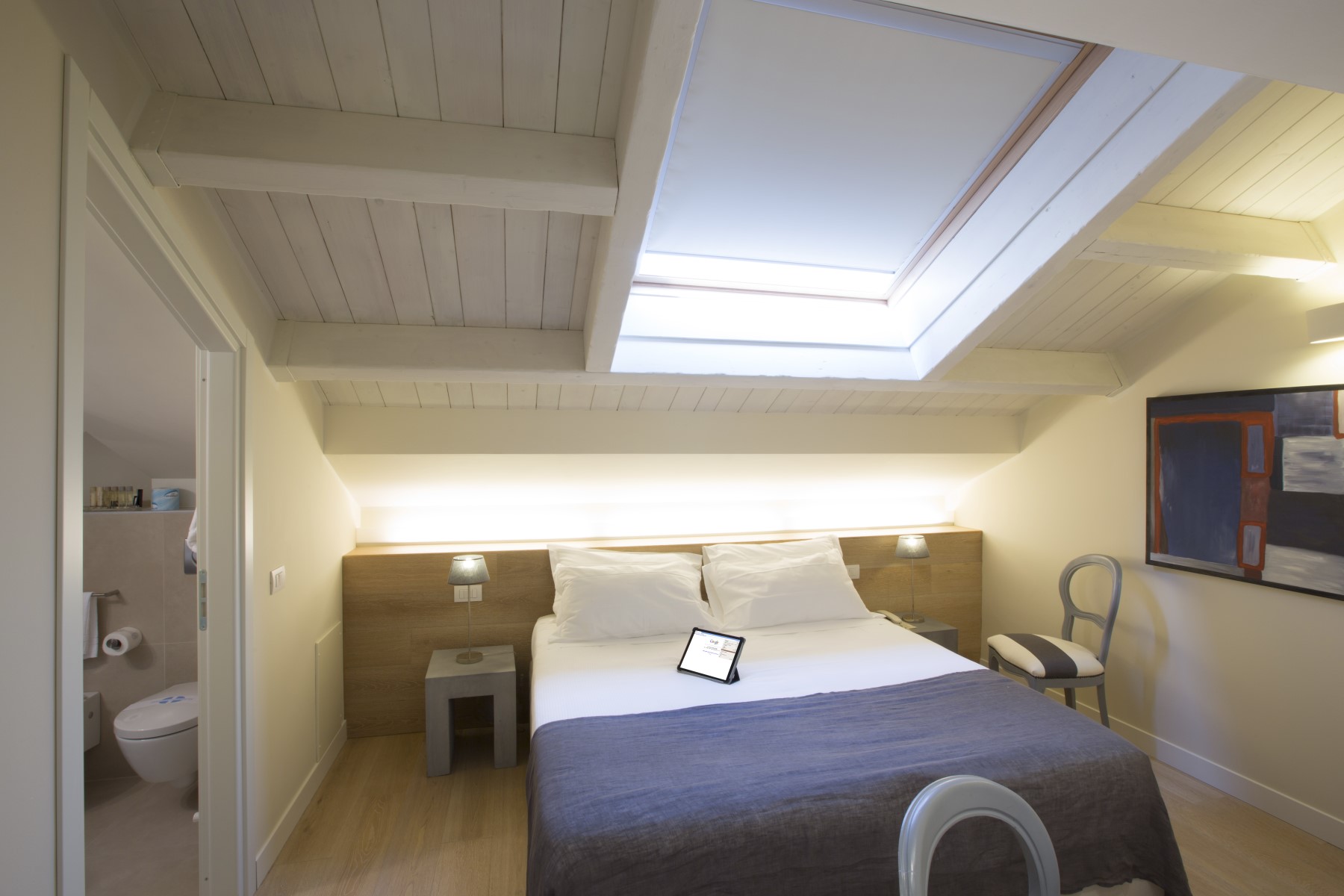 Style Room
Our attic rooms, each with a contemporary and unique style. The light colours, Velux curtains and windows deliver a functional design while creating a cosy and welcoming atmosphere.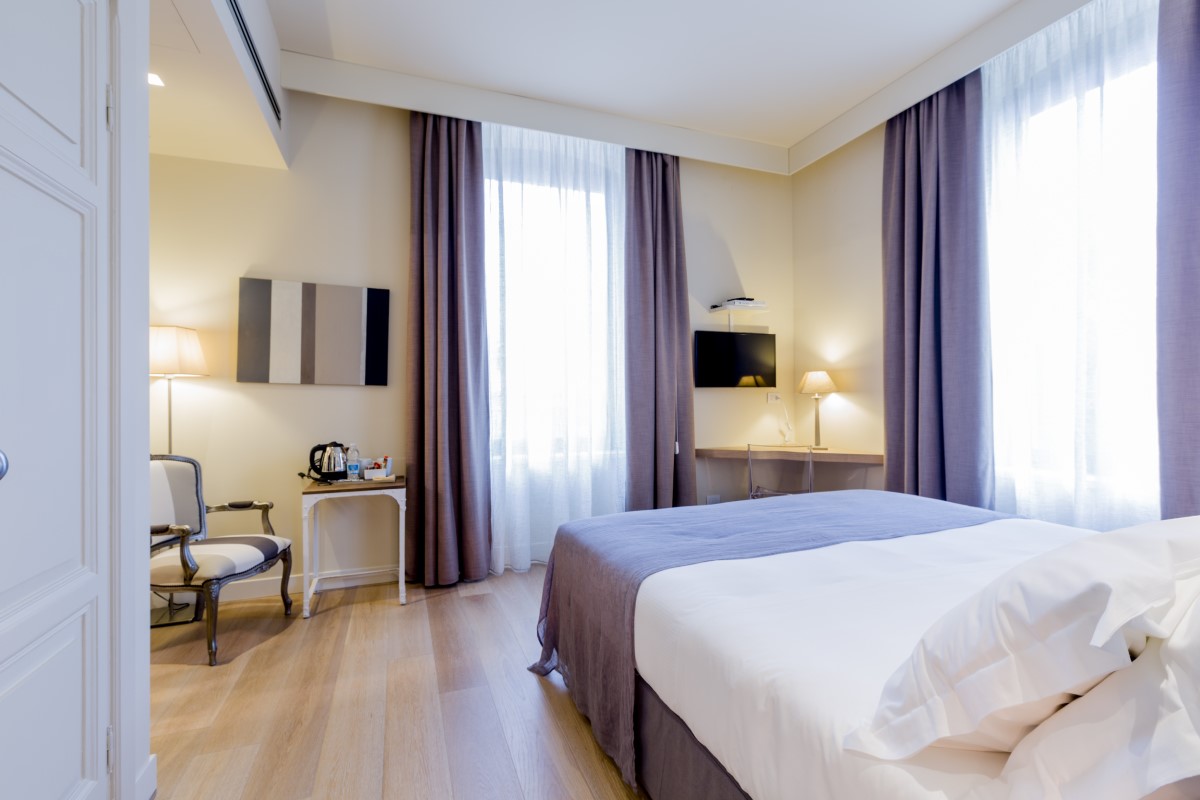 Classic Room
Flawless and refined rooms, each individually decorated. An intimate and comfortable atmosphere for a special stay.
Suite
With an elegant and graceful ambience, our Suite is comprised of a charming sitting room and a delicately painted bedroom; the perfect setting for a relaxing stay.